Browse our weekly blog articles below to get actionable advice for your business.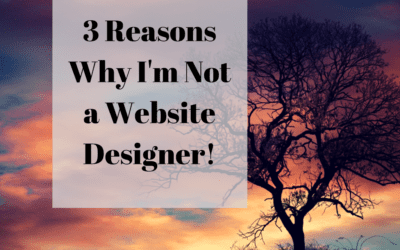 And no, the blog post title was not clickbait! In fact, I don't really consider myself to be a website designer or developer! This may sound strange coming from the owner of a "web design" company, but if you'll allow me the space to elaborate, I think you'll see my...
Find digital marketing confusing?
Get our Weekly Website Wins delivered free to your inbox.
Your Move.
We'd love to learn more about your goals! We'll do everything we can to help you take the next right step.