Steve Schramm, CEO & Creative Director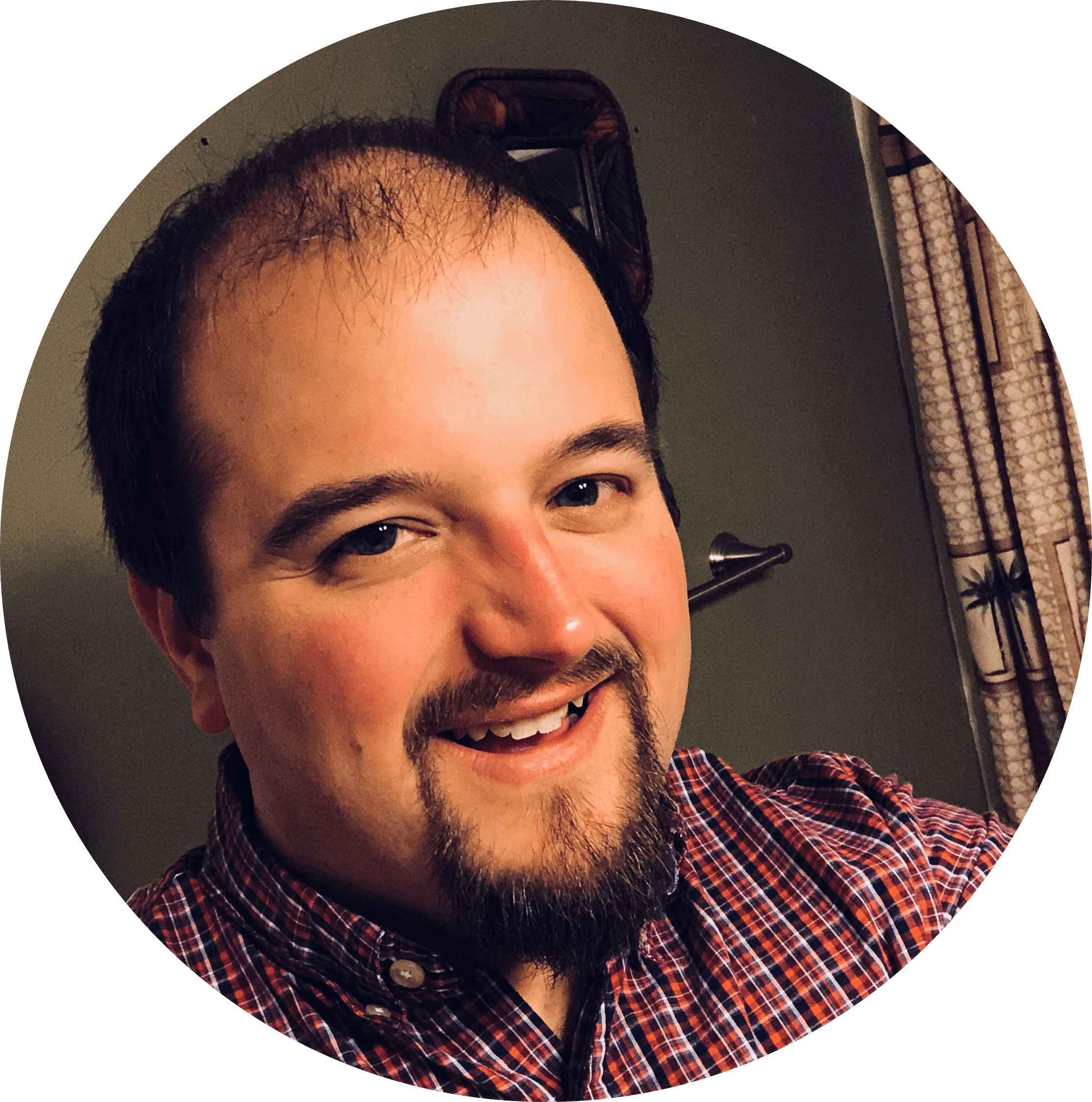 One of my greatest passions in the world is storytelling. I'm interested in how stories are passed along from generation to generation. 
Stories help us connect with others. Stories help us thrive.
Most of all, stories help us tell others how we show up in the world.
That is the kind of storytelling me and my team love to do. 
As for me, my story starts in 2005, when I moved from my childhood "stomping grounds" in South Jersey to a little town called Mount Airy, NC; more affectionately known as "Mayberry." (Yes, that Mayberry.)
In the years that followed, I met and became best friends with Jared Easter, who taught me most of what I know about two of my greatest passions: Music and website design. 
When I wasn't traveling full time with him and his family playing gospel music (if you click on that link, I'm the bass player—was a few pounds heavier in those days!), I was playing drums, bass, or guitar in our recording studio, and building websites/writing content for the artists we served. 
I decided it was time to settle down after my wife and I had our first son (we're up to three now with a little girl to boot!), so I took on a full-time job and also started a side business helping folks with their computers and technology.
That business is this business.
We've been through some changes over the years, including entirely shifting our focus away from technology consulting to website design, marketing, and copywriting.
Today, we serve clients ranging from mom-and-pop businesses to large corporate and nonprofit entities, helping them clarify their message, share their story with the world, and grow their organization.
It's my honor to serve, and I think we're just getting started! I can't wait to see how God uses this business in the future to impact, even if indirectly, thousands upon thousands of people. 
I hope we get to be a part of your mission and your story, too! 
Outside of storytelling, here are some of my favorite things:
— Working in Christian ministry
— Playing music
— Loving on my family
— Eating keto
— Traveling
— Listening to podcasts
— Studying the Bible
— Nearly anything made by Apple
— Reading/listening to books
— Writing books
— Fellowshipping with my church
It'd be my honor to spend 15-30 minutes on the phone with you to see if your project would be a good fit for the services we offer.
Interested? Just schedule a call below!
To your success! — Steve