We build
hassle-free

websites that

get results

.
"Steve Schramm has helped our corporate brand find clarity, enabled our public image to more easily propel us forward, and made sure our future plans fit together in an engaging way that leverages our strengths."

– Steven Craig Policastro Jr., Founder and COO of The International Association for Creation

Custom and Hassle-Free
NorthMac Services takes an educational approach to website design. It doesn't have to be confusing or stressful. We'll do the heavy lifting!
Thorough and Targeted
These days, it's not enough to throw a website online and hope for the best. We'll help you create a strategy for new getting clients or customers.
Effective and Engaging
"Build it and they will come" has never worked. Getting website visitors requires making noise—we can help get your message heard.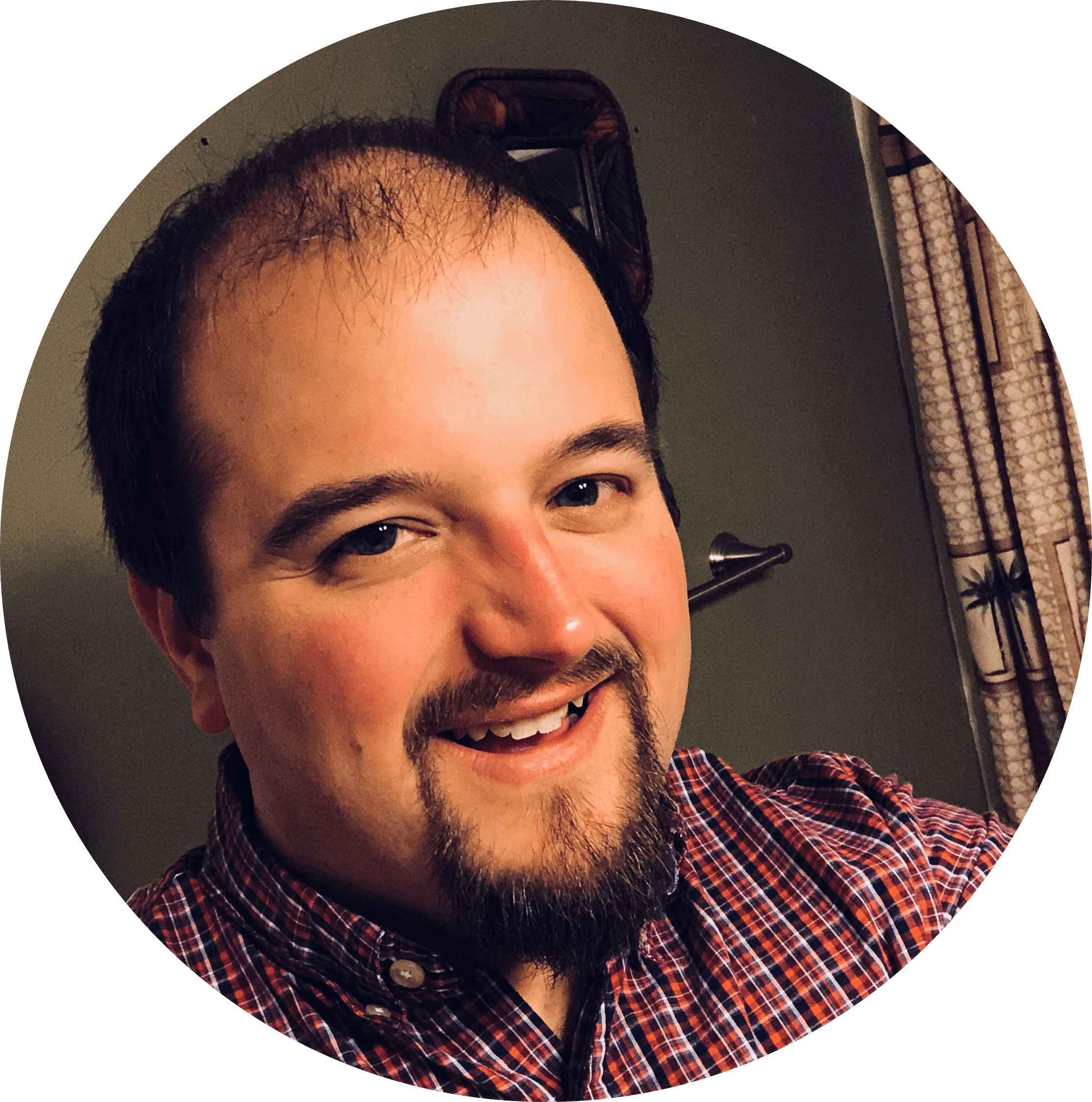 NorthMac was started in late 2015 by Steve Schramm, an experienced content marketer and website designer. Depending on the unique needs of your project, we have a "small but mighty" team to provide the exact services you need at a price you can afford.
(Click here to learn more about our story.)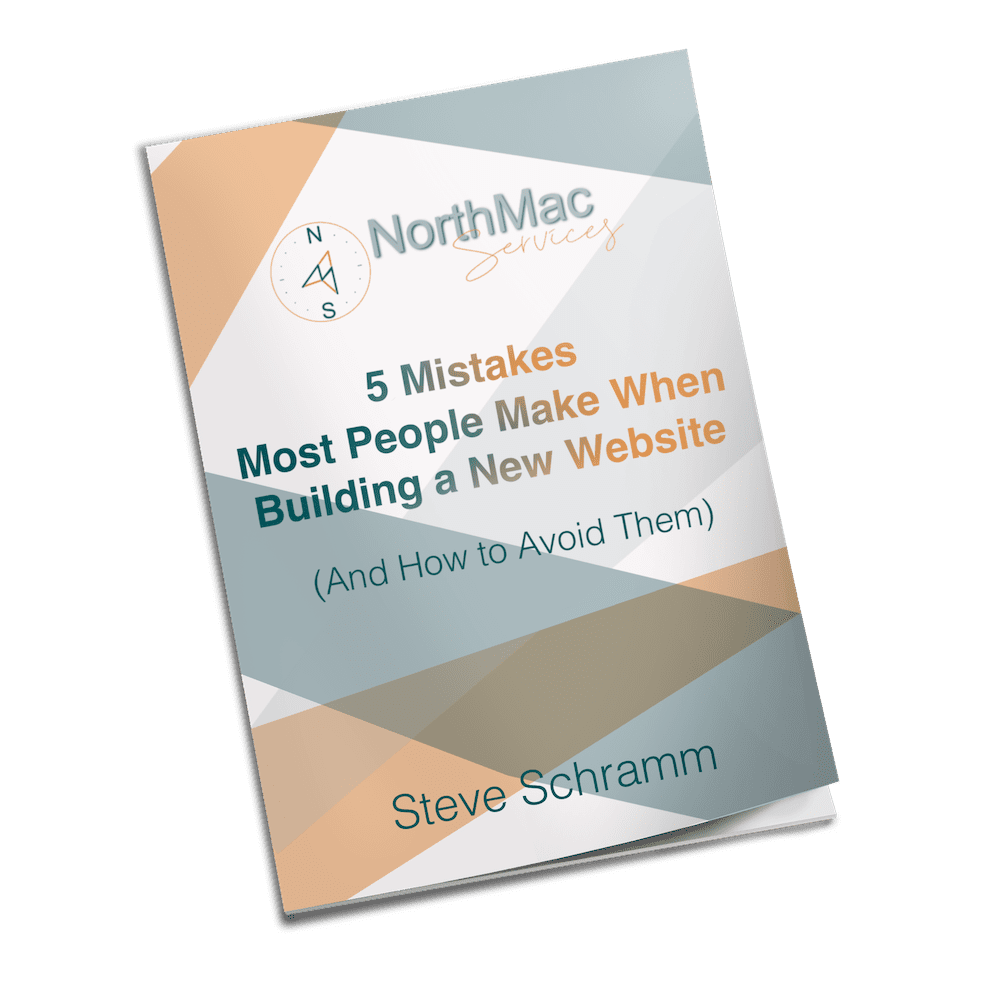 The Process
Hassle-free, as promised.
Step 1: Book a Call
Book a free call with Steve that will help us understand your business, goals, and the recommended next steps.
Step 2: Choose a Plan
Choose one of our comprehensive Managed Website plans to overhaul your online marketing.
Step 3: Serve Your Customers
Maximize the time you've gained by turning over website-worries to us, and use it to do what you do best.
[dnxte_testimonial_parent dnxte_testimonial_use_icon="on" dnxt_testimonial_autoplay_delay="3500″ dnxt_testimonial_loop="on" dnxt_testimonial_speed="900″ dnxt_testimonial_pause_on_hover="on" _builder_version="4.9.2″ _module_preset="default" custom_css_testimonialtitle_wrapper="margin-top: 20px;"][dnxte_testimonial_child dnxte_testimonial_name="Leslie Davis" dnxte_testimonial_position="Heart Call Ministries" dnxte_testimonial_description="
Steve…helped me not only with developing my website but developing a branding that is coherent and concise. He knows branding and WordPress—a great combination.
" dnxte_testimonial_rating_position="top" _builder_version="4.9.2″ _module_preset="default" header_text_color="#43555c" description_text_color="rgba(0,0,0,0.76)"][/dnxte_testimonial_child][dnxte_testimonial_child dnxte_testimonial_name="Jared Heath" dnxte_testimonial_position="Altha Technology" dnxte_testimonial_description="
We hired Steve and NorthMac Services to support our growing website design and marketing department. His expertise in marketing has been a great help in guiding us and our customers into making more direct and purposeful websites. Steve and his team have lifted a weight from our minds in the management, support, and design of our website business.
" dnxte_testimonial_rating_position="top" _builder_version="4.9.2″ _module_preset="default" header_text_color="#43555c" description_text_color="rgba(0,0,0,0.76)"][/dnxte_testimonial_child][dnxte_testimonial_child dnxte_testimonial_name="David E. Shipman" dnxte_testimonial_position="DES Wealth" dnxte_testimonial_description="
Steve was easy to work with, competent, and attentive to desires. Everything went according to my plan, expectation, and satisfaction…I achieved what I wanted, and Steve communicated well and responded quickly. A very big plus for me.
" dnxte_testimonial_rating_position="top" _builder_version="4.9.2″ _module_preset="default" header_text_color="#43555c" description_text_color="rgba(0,0,0,0.76)"][/dnxte_testimonial_child][/dnxte_testimonial_parent]
From The Blog
Insights to help you grow.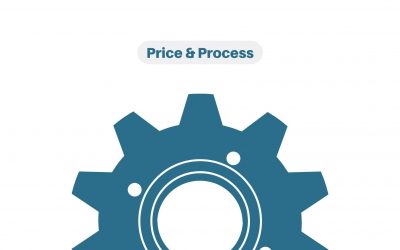 As you probably know by now, we offer websites on a subscription basis only. In another post, we covered why we price based on this model. But given this model is revolutionary in terms of a service-based deliverable like website design, we get many questions about...
A Message From the Founder
NorthMac Services was founded out of a sheer love for business. If you're anything like our other clients, you are passionate about the work you do, and wish you could spend all your time doing it! But there's a problem. See, you thought you'd get to do your best work when you went into business for yourself, but you quickly found out about those other responsibilities "they" failed to mention. Am I right?
Things like…doing your taxes, managing employees, networking with other business owners, building a website, providing customer service, ETC.
I would implore you not to come to NorthMac Services for tax advice, although we do pay our taxes :). I can assure you though, we understand the pain of having to deal with a complicated, confusing website that costs a bunch and leaves you nothing to show for it. Sound familiar? Many of our customers come to us with a bad taste in their mouth after a less-than-user-friendly experience with another website provider.
So if you've ever felt like you wanted to give up, I get it—but don't give up just yet. There's a better way, and I would love the opportunity to prove it to you. Even the process to get started is super simple. Just book a call with me below, we'll talk through some options so you can choose the right one for you, and let us drive from there. Imagine the Chick-Fil-A drive thru, but for websites.
You'll be back to serving your customers in no time, while we serve you. 
— Steve
Frequently Asked Questions
What other services do you offer?
CarePhase™ Security, Update, and Performance Plan – More info
Logo and graphic design

Social media marketing and management

Email marketing strategy and implementation

Podcast/video publishing, distribution, and management
Do you do white label work?
Yes! As you may know, "white label" simply means that we will work as an extension of your business. Depending on your wishes, your clients will interface with us as (1) contractors that partner with your business, or (2) employees of your business.
Could your business benefit from a strategic partnership? Our white label services provide your business with its very own marketing, web, and design department.
All of this underneath the umbrella of your current business.
To date, we've helped:
Web design firms
Hosting companies
Music studios
Record labels
Business management/accounting firms
IT MSP's
Video production companies
Boutique design businesses
Graphic designers
This is an excellent way to provide value to your existing customers, aquire new customers by offering a more robust service package, or even break into a thriving industry with very little financial and administrative overhead.
How do we help you do this?

One rate. 
We think the easiest way to manage our relationship as a white label service provider is through clear, simple pricing. Together, we'll decide on a reasonable rate for your clients' projects based on the nature and amount of work we'll perform.
One plan.
Complexity is no fun. We will work with you directly to decide on a service offering that makes sense for your clients. This will be simple, comprehensive, and robust, and will include the best we have to offer.
Every opportunity.
Have we mentioned we like to keep things simple? The plan we develop for your customers will be based on their goals, not an a-la-carte buffet of our services. This means every service we offer that is needed to achieve your customers' goals is included.
Do you have case studies?
Sure! Here are just a few examples of successful work we've completed in the past: