Steal Our Free Guide and Watch Your Membership Thrive!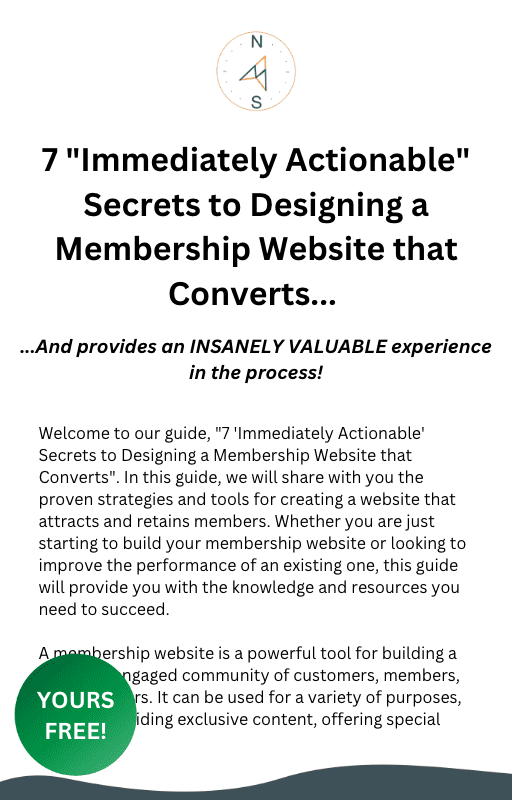 You know how building, designing, and strategizing a new membership takes weeks or even months to get done… and it's SO confusing you hardly even know where to start in the first place? We've created the "everything you need to know" guide that will help you design a membership site that converts new members, keep current members happy, and drastically reduces churn… which means members stay longer, pay longer, and refer their friends! 
We have the solution to these problems (and many more, too…)
Enter your best email address below and find out:
 
Secret #1: Do this ONE THING to make sure you don't end up hating your membership business.
Secret #2: The "hot and fresh" sentence that will eliminate all of your competition and make your membership irresistible.
Secret #3: How any average website can become a force to be reckoned with… practically overnight!
Secret #4: The 4 "not-so-obvious" keys to creating a design your members will resonate with.
Secret #5: A dead simple way to increase conversions (this one's so obvious you'll probably smack yourself).
Secret #6: A few tried and tested ways to keep your members coming back for more.
Secret #7: The "missing ingredient" that causes most memberships to fail before they ever even start.
Get our Action Guide today to learn how to build a thriving membership business in less than weekend!
By clicking submit, you'll receive INSTANT DELIVERY of your free Action Guide. You also agree to receive occasional updates and special offers from NorthMac Services. A valid email address is required in order to download.